Meet Shannon and Josh. This is a fun couple I've known for a few years. They tied the knot about a month ago and asked me to shoot their big reception.

Preparations at the salon. Shannon did her flower girl's hair.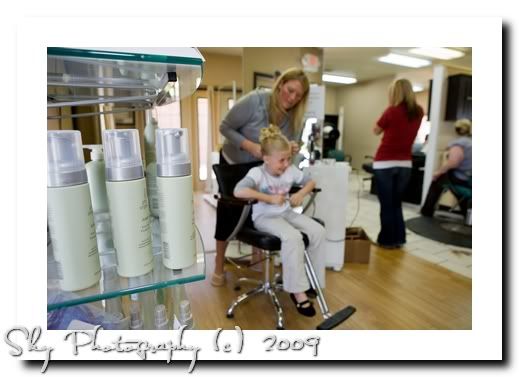 "A" is gorgeous and was very into her look!
"L" was okay with things for a while.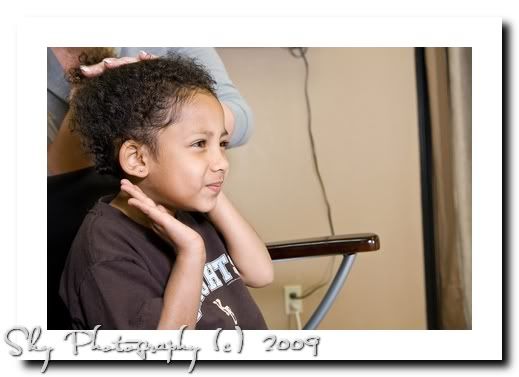 A bit of cajoling, a lollipop....

and a good magazine and she was back on board.

Girls, didn't you know, the magazines are the best part of the salon?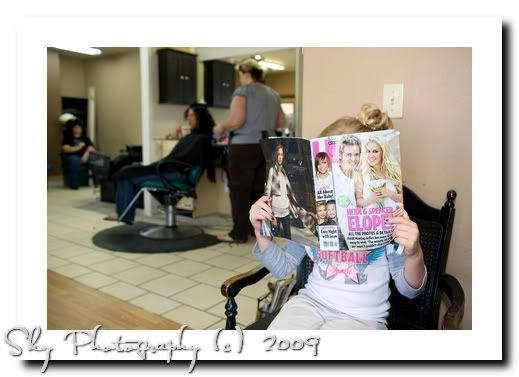 All these ladies looked fabulous.


Her maid of honor, Ashley, is ready for her close up.
Moore and Company's hair and make up artist is the best.


Their rings.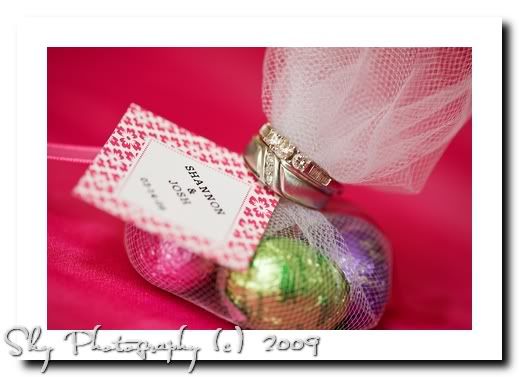 The cake.


My favorite flowers...the gerbera daisy.

Thank goodness the weather cooperated and friends and family came from all over for this happy get together!

The lucky recipient of the bouquet toss!